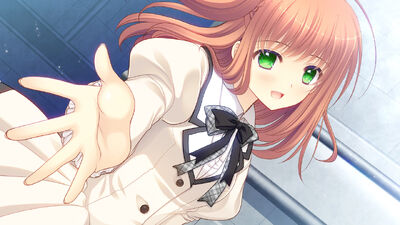 Zoe is a 15-year-old girl used in Normal RPs. She's the classmate of Metion, a friend of Grace and Xavier's, and classmate and love interest of Morgan.
Background
Edit
Zoe is born in France. But when she was five months old, she lost her mother in a fire. Her father found Zoe crying close to his wife's burned body. Even though he was defistated by the loss, he tried to raise Zoe. When Zoe was five years old, he couldn't take care of her anymore due to a breakdown. He called his sister in England and she took Zoe in, raising her as the daughter she never had.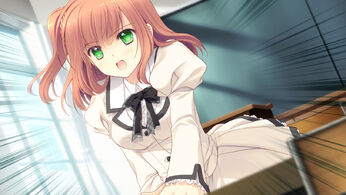 Zoe sometimes has some contact with her father and stays with him for a while during holidays. 
Personality
Edit
Zoe is a shy, polite, and sometimes also a bit of a cheeky person. She can be protective when it's needed. But she can also be a bit clumsy, especially when she's shy or nervous. Zoe is afraid of heights and gets scared of horror movies. Aside from that, Zoe is a helpful girl who loves to laugh.
She was raised by her aunt to be a real lady, but Zoe prefers to just be herself.
Appearance
Zoe has a wealthy, light skin with only two birthmarks, one in her neck and one on her lower back. She has short, short, shinny orange hair and clear green eyes. She also has soft, pink lips.