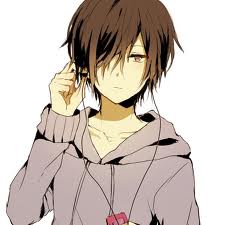 Xavier is a pokemon trainer from Unova.
Personality
Edit
Xavier is calm, quiet and very cold, he does not have many friends and is mostly helping begginers in Unova and Hoenn.
Background
Edit
Xavier's father is a renowned pokemon trainer and Xavier's mother is a pokemon trainer. Xavier learned to be friends with pokemon at the age of 3 years old. Because of his quite personality it leads everyone to think that he's cool.
Appearence
Edit
Xavier has brown long hair which reaches till his neck and he mostly wears a hoodie and blue jeans with black sneakers and mostly hears to music with his earphones. He has a black bag with a hole on it (created by his father) whenever Xavier wants a pokeball with a specific pokemon the pokemon will come out.
Pokemon's
Edit
Neptune: His starter pokemon given by Prof. Juniper This pokemon is a Samurott.
Garchomp
Apollo: A charizard given to Xavier as a gift for completing his mission, assigned to him by Prof. Oak.
Salamance
Zoroark
Zephyr: A serperior given to him by his father as a gift.
Hydreigon
Signature
Edit

I am One Hell of a Trainer Pokemon Trainer Red wants to Challenge you 13:59, April 18, 2013 (UTC)