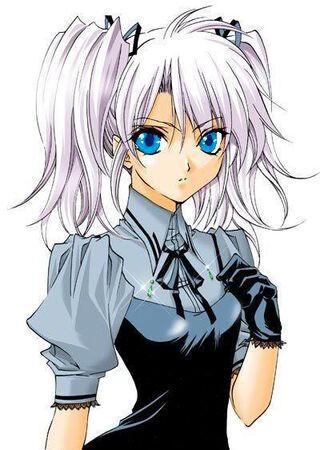 Raquel is 14-years-old and both she and her parents are from Spain.
Background
Edit
Raquel used to live in Spain with both her parents, but they separated. She moved with her father to Japan where he found a new love. Before Raquel's father found a new love, they used to be happy together. They went on trips together and all. But then he found a new love and married her not long after. Raquel's new mother has a daughter, who suddenly became more important than Raquel. Her father spent more time with his new daughter than with his own. Raquel's stepmother was a pretty cruel woman to Raquel. She let Raquel do almost all the household and not much later Raquel's father started to act the same. She also had to do everything for her stepsister. Her father and stepmother became strict and blamed her for everything, even if it was Raquel's stepsister's fault. Raquel went walking around on the streets in the middle of the night, escaping from her father and stepmother for a while. She met a boy and fell in love with him. He teached her how to defend herself after she almost got robbed. But the boy passed away because he had lung cancer. 
Personality
Edit
Raquel is a strict girl, confident and serious. But she can also be caring and considerate. She doesn't like to be commanded, but even though she does what people ask her to do. 
Appearance
Edit
Raquel got white, with a bit of a pink / purple glow, hair and blue eyes. She usually wears dark clothes.