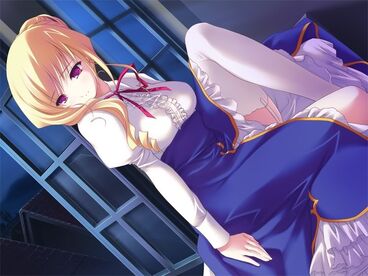 Asteria is a 15, almost 16, year old girl. She lives in Japan and has a little brother Athos. She is named after the Greek goddess of the stars. While Athos comes from a Titan. Asteria is a champion fencing. 
Personality
Edit
Asteria is a bit of a strict person who usually keeps calm. She can be very friendly and caring but also serious. At serious times she can't appreciate it when someone makes jokes or doesn't act serious. 
Appearance
Edit
Asteria has long blond hair and purple eyes. She's skinny and she usually just wears a jeans and a shirt or sweater. She loves wearing her black jeans with white sneakers and her red shirt over it.