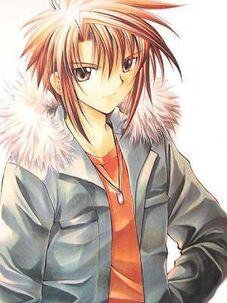 Background
Edit
Taichi is a 15 year old japanese soccer player from Osaka. Taichi lives with his father and sister in Osaka. His mother passed away in a tragic accident that has scarred Taichi, making him feel alone in life. Taichi learned soccer by playing with kids on the street and was eventually scouted to play for a team where he showed great ability as a defender. Taichi is captain of the Japan junior team that both Yamato and Hikaru play on and he is close friends with both members. Taichi is in an on and off relationship with Nicole due to certain events.
Personality
Edit
Although Taichi is genrally a calm and friendly person he does have a much darker side, brought on by the grief of losing his mother at a young age and feeling alone in life. While he does tend to maintain this grief when he loses control he becomes violent and aggresive usually lashing out at anyone he sees. Despite this, deep down is Taichi a caring person.
Hobbies and Interests
Edit
Apart from soccer, very few he has shown a slight interest in drawing and painting but not enough to call it a hobby.
Ishida Yukimura (Father)
Ishida Asuka (Mother-Deceased)
Ishida Ayane (older sister)
Known Hissatsu
Edit
Flame Burst (Defence)
Honoo no Flash (Dribble)
Freeze Burner (with Hikaru)
Corona Destroyer (with Yamato and Hikaru)
Keshin and Keshin Hissatsu
Edit
Hakai Shin Deathroth (Hakai Danmaku)
Dark God Deathroth (Death Hakai Danmaku)
Reborn Warrior Delta Raven (Great Cannon)
Keshin Fusion
Edit
Heavenly King Omega (with Yamato and Hikaru)