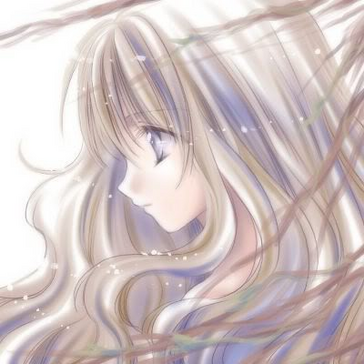 About Cassandra
Edit
Cassandra is 15 years old and lives in Japan. She and her parents are from England. 
Cassandra has an unknown and dangerous disease. She needs surgery every half a year and needs to see a doctor every week. She also has to take medicines three times a day. If she doesn't take them in time, it can be very dangerous for her.
The doctors from England said that she won't survive if she doesn't get special treatment. Because of that, Cassandra and her parents moved to Japan, hoping that Cassandra will get better.
Personality
Edit
Cassandra is a shy and caring girl. Because of her disease, Cassandra doesn't hang out with friends or does any activities after school. She always uses the excuse that her parents are pretty strict and want to know what she's doing, but she can rarely contact them while they're at their work, she says. But that's not true. Her mother is always at home with her cellphone on, in case something happens to Cassandra. 
Cassandra is at home or in the hospital in her free time, so she's not a social person and doesn't make friends fast. Even though she loves to be outside, she doesn't go.  
Appearance
Edit
Cassandra has light blond hair with purple stripes in it and light purple eyes. Her skin is a bit pale because she doesn't go outside that much. She has to wear warm clothes in the beginning of autumn, winter and in the start of spring. Normally she wears light (usually white) clothes in the spring and summer.
Cassandra's disease
Edit
Cassandra has an unknown disease. It's very dangerous. There is no kind of medication to get rid of it, but there is to stop the effects of the disease as long as she takes the medicines. You can only get this disease if one of your parents has it. If the child gets operated for it at his or her birth, it has no consequences for the child later. If not, the child needs to take medicines for the rest of its life. 
If the individual suffering from disease doesn't take the medicines (on time), the person will experience a lot of pain and will have trouble moving. 
This disease makes the carrier of this disease paralyzed. The medicines for this disease can't be taken with other medicines like paracetamol, ibuprofen, etc. 
Community content is available under
CC-BY-SA
unless otherwise noted.