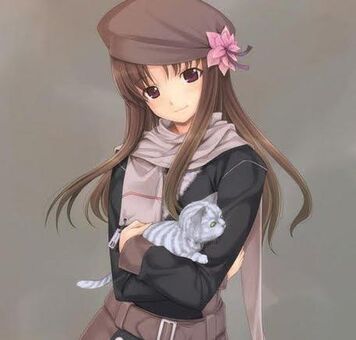 Avril is a Pokémon Trainer from Sinnoh. Together with her best friend, Juan, she starts a journey, meets new people and makes new friends, humans and Pokémon.
Personality
Edit
Avril is a friendly girl who cares a lot about her friends and family, and also about Pokémon. If she has a goal to reach, she'll go for it. Avril won't hurt people without a reason. She also takes really good care of her Pokémon and has a really strong bond with them. Avril is a curious girl and if something pulls her attention, she wants to know about it. She's also a shy and calm girl who cares much about friends and Pokémon and she'll help when she can.
Background
Edit
Avril's parents are taking care of Pokémon Eggs and Avril always helped them with it. Avril is their only child, so she has to do quite a lot of work, but she doesn't mind.
Appearance
Edit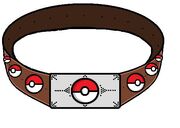 Avril is a nice and friendly looking girl. She has long brown hair, which is a bit curly, and brown eyes with purple. She's skinny. She usually wears a black jacket and a brown skirt with a white legging under it. Avril wears brown boots until just under her knees. She also wears a light brown hat with a pink flower on it and a pink scarf. Under the scarf she wears a necklace with a Poké Ball on to it. She also wears a belt with her Poké Balls on it. In the metal plate of the belt is also a Poké Ball.
Pilxen. An Empoleon. Pilxen was her starter pokémon. It's also the Pokémon in the Poké Ball in the metal plate of her belt.
Xera. A Ninetales.
Dragonair.
Ditto.
Xandria. An Eevee. Xandria is a Pokémon which always walks with Avril and stays outside of its Poké Ball. Eevee doesn't fight battles but fights when it's needed.
Xarez. A Rapidash.
A mystery Pokémon. In the Poké Ball (an Ultra Ball) on Avril's necklace is a Pokémon. But Avril never releases the Pokémon, at least, not that her friends and others can see it, and never says a word about that Pokémon.